Register here – 2022/23 JUNIOR BRAVES TRYOUT REGISTRATION (jotform.com)
We are pleased to announce the 2022-23 Bendigo Bank Junior Braves trials are now open for registrations. The following dates have been selected:
Thursday  July 14th

Sunday July 17th

Thursday July 21st

Sunday July 24th

Thursday July 28th

Sunday July 31st
If you are unable to attend trials but would still like to be considered for selection please email [email protected]digostadium.com.au with your reasonings and still submit a registration.
Trails will be closed off to guardians. There will be opportunities for parents to attend information sessions conduction by the Junior Braves Committee.
Please arrive a minimum of 15 minutes prior to trials to allow time to check in.
Week 1 –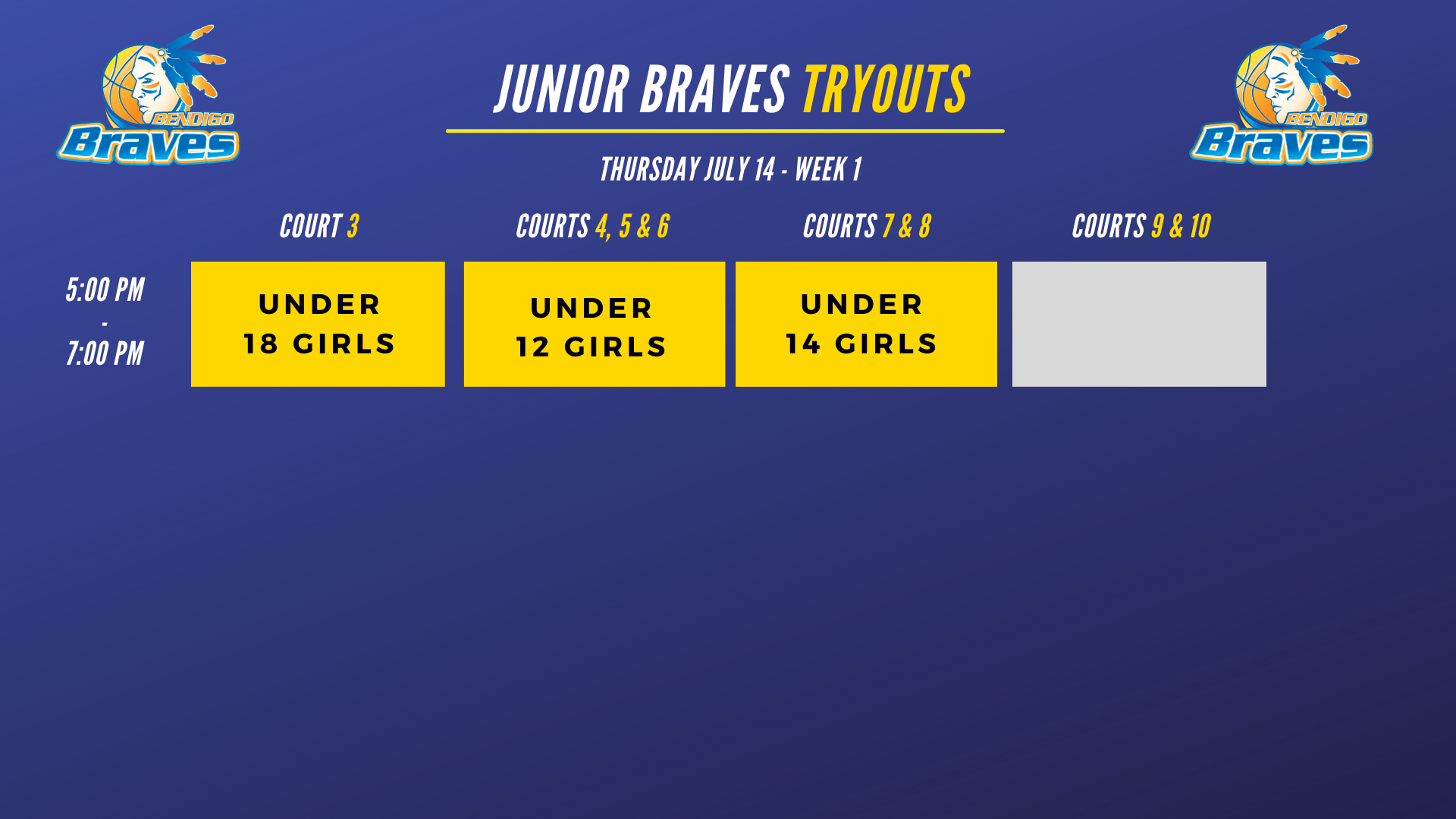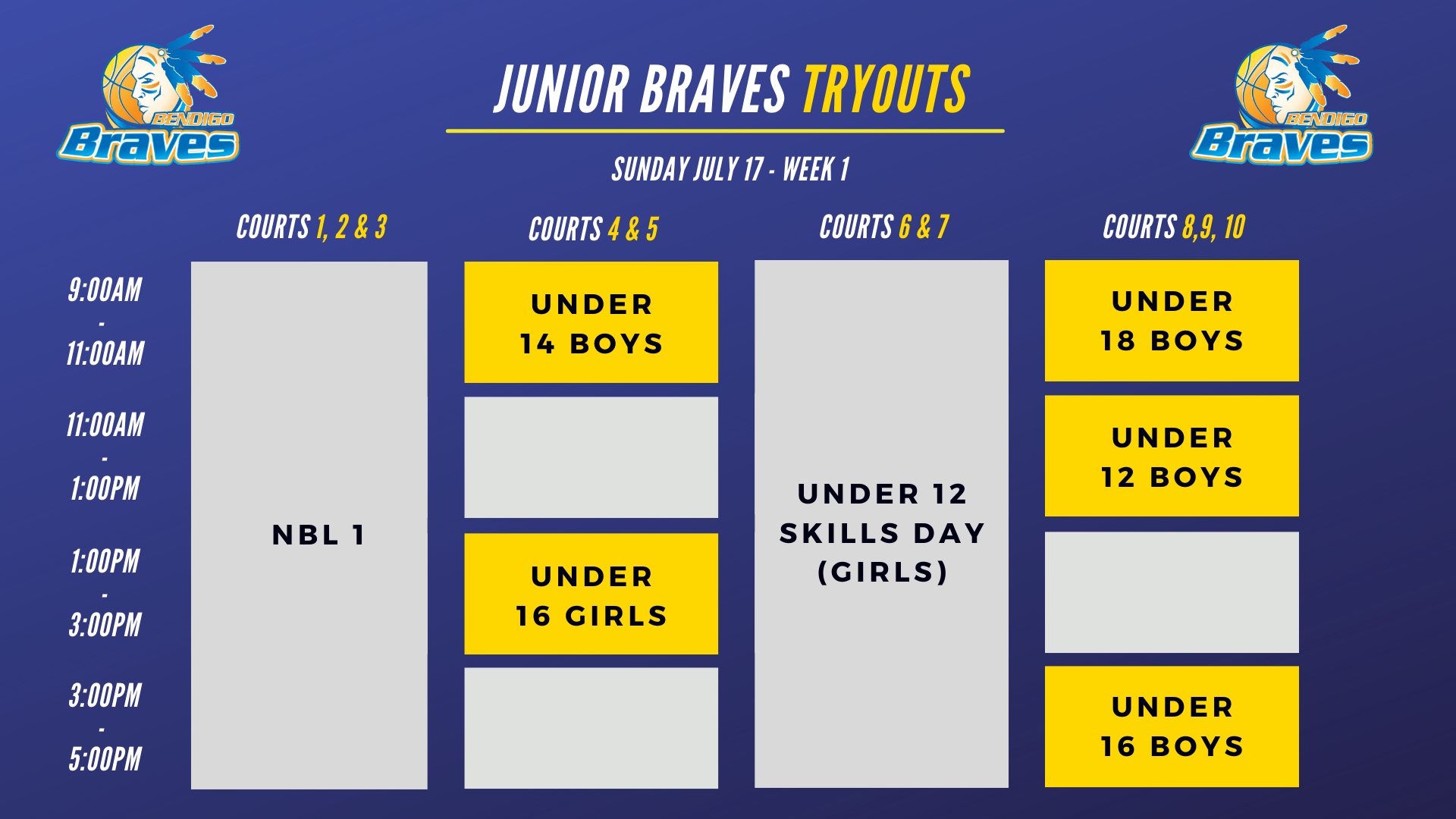 Week 2 –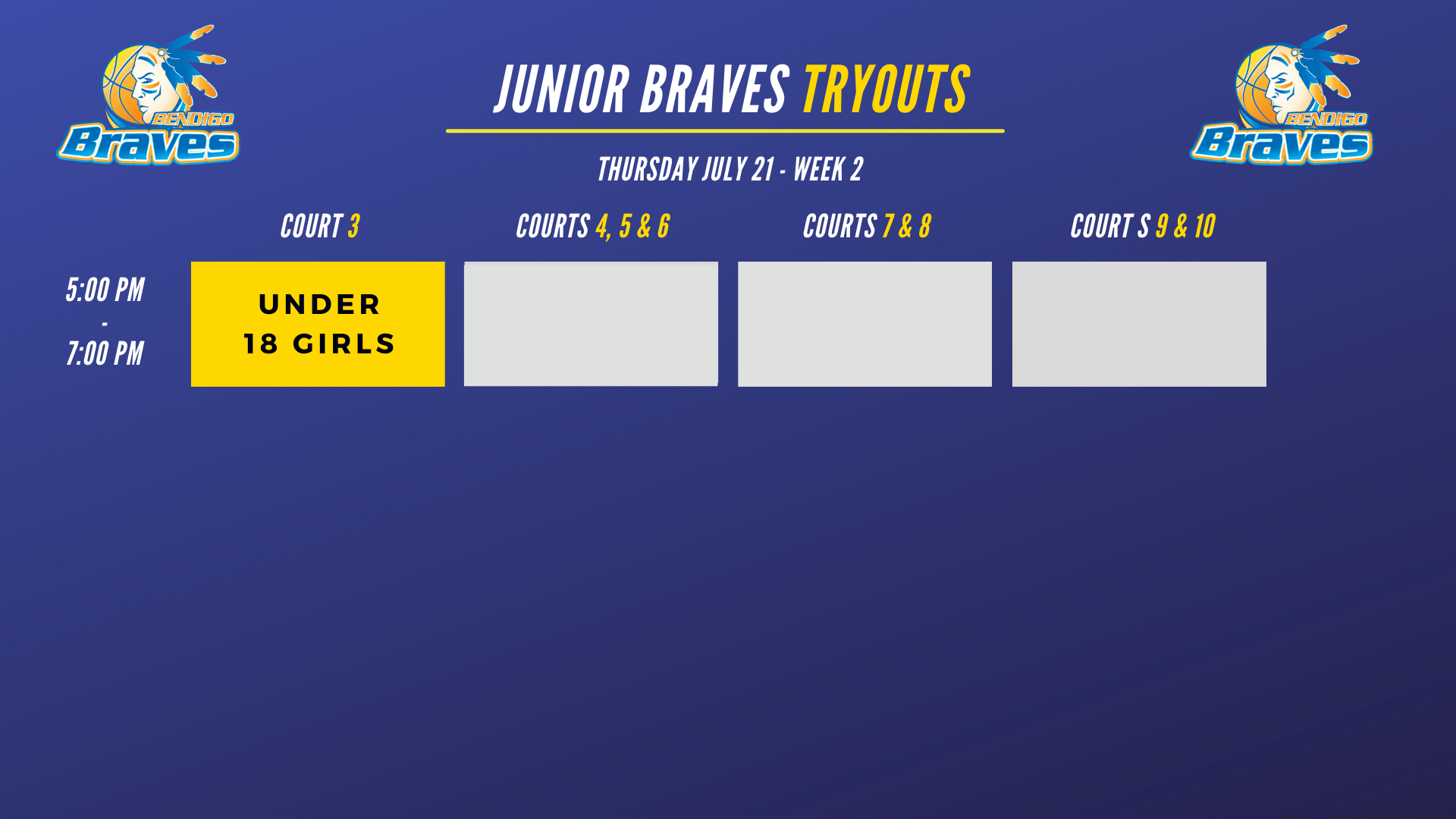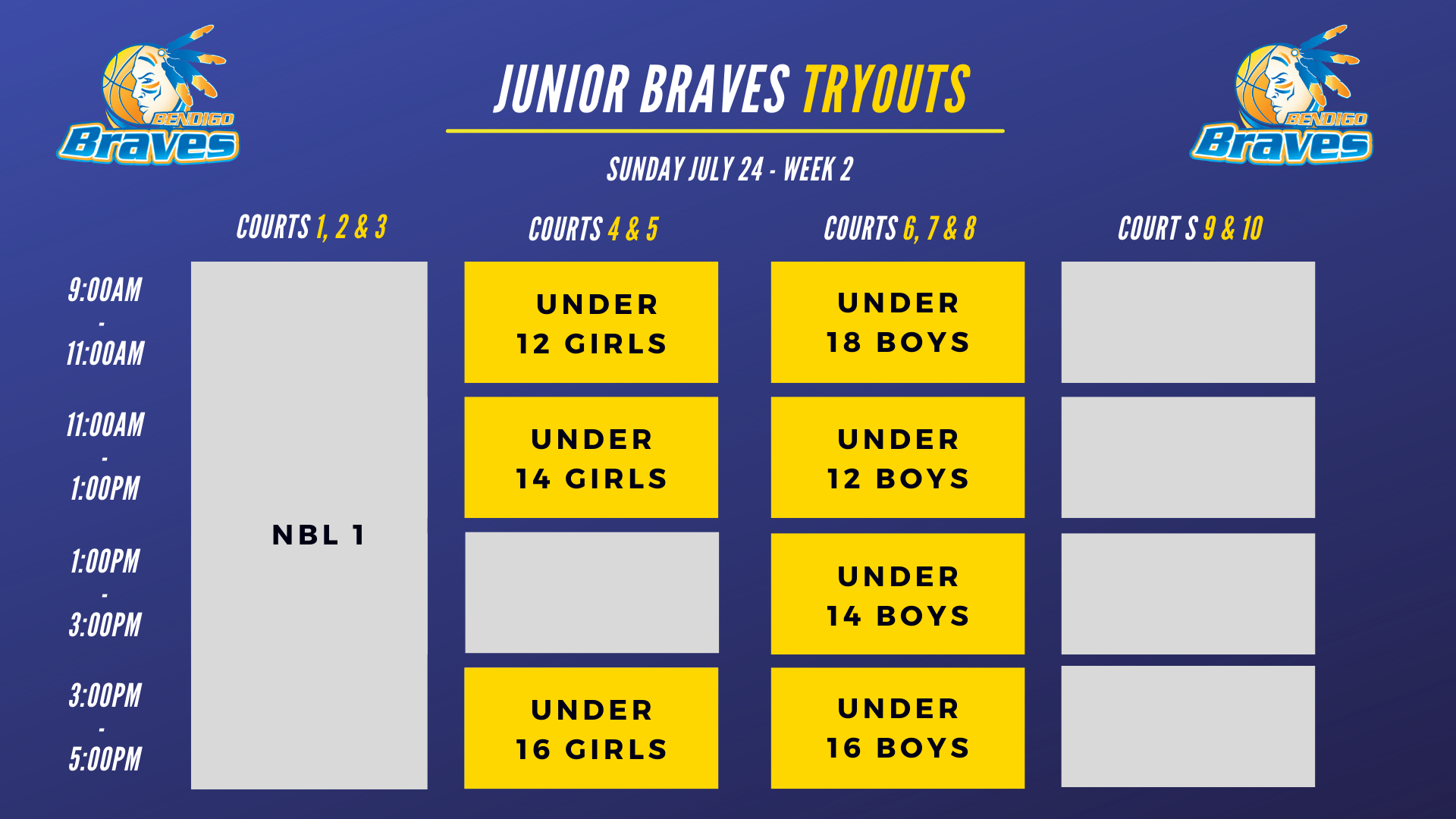 Week 3 –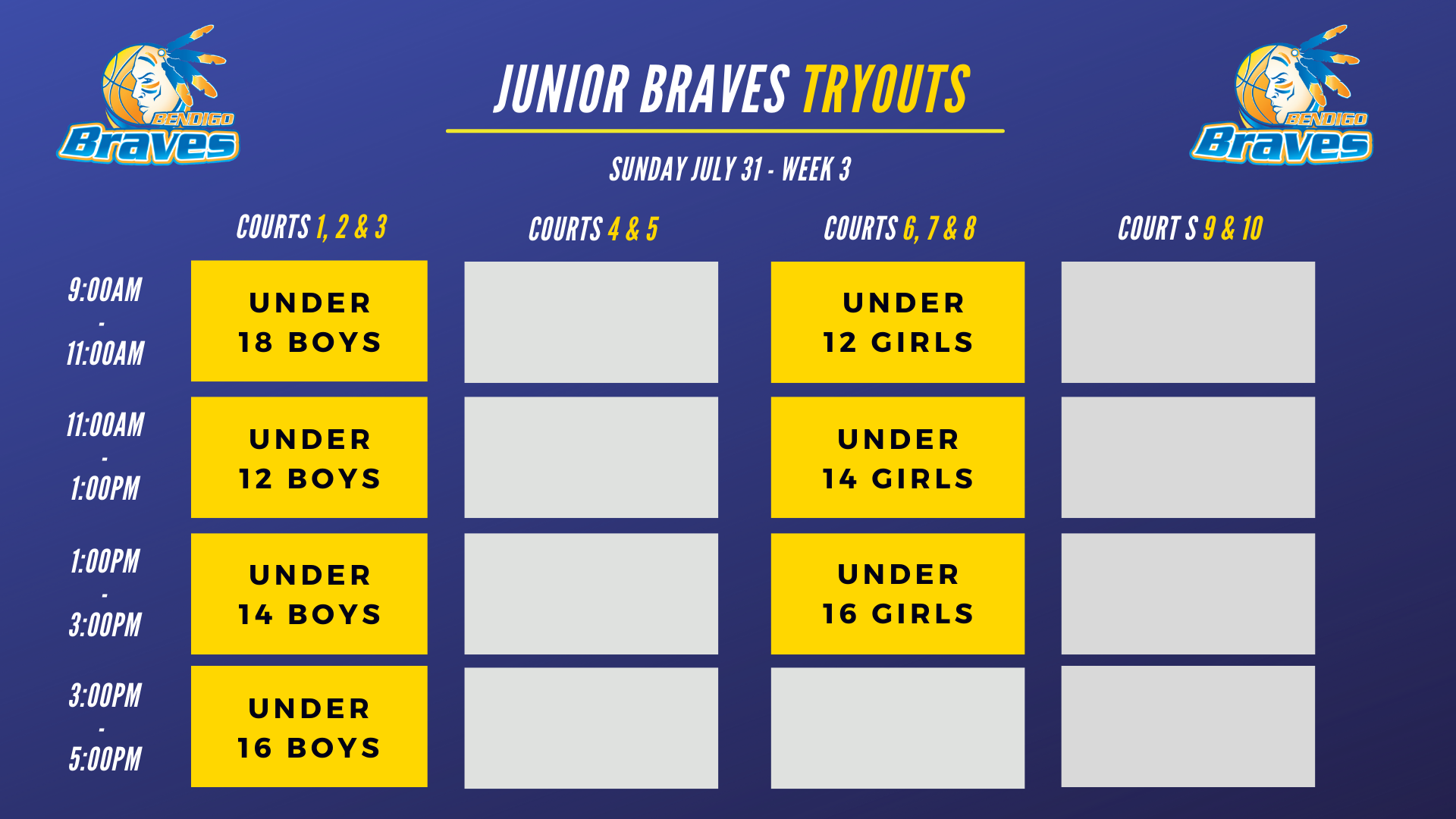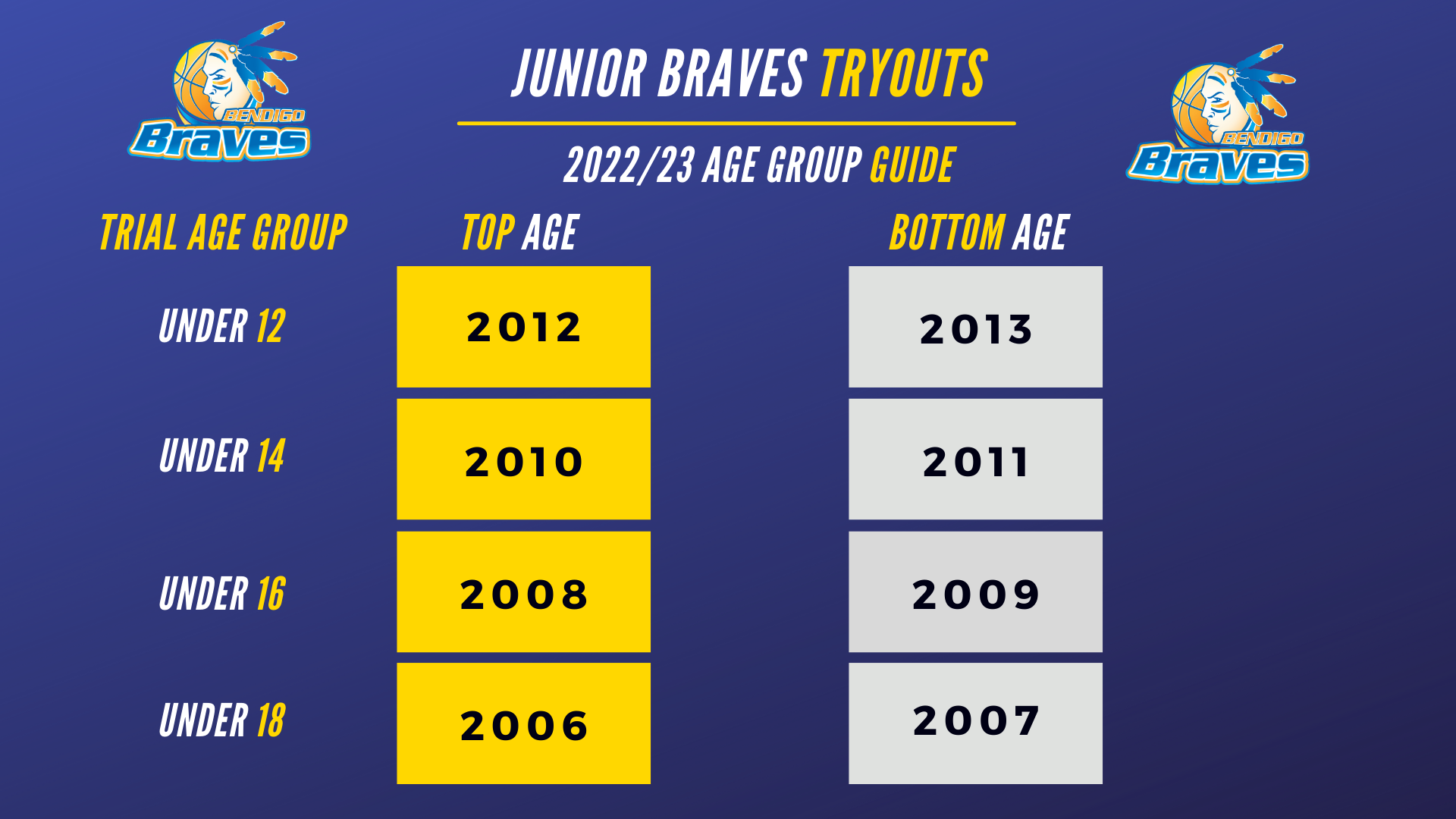 Bendigo Junior Braves Operational Policies & Guidelines – Policy Statements (bendigobasketball.com.au)
Any questions please contact:
Siobhan Thompson
Basketball Pathways Coordinator
[email protected]