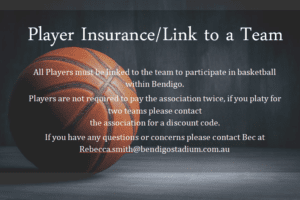 Player insurance/Linking to a team now has a new process.
All members are required to visit the below PDF link and find their teams unique URL code.
This will then take you to Play HQ and will allow you to link to your allocated team.
If you are unsure of your team, please contact your club.
Please note: if you play for two teams you are NOT required to pay the association fee twice, please contact Bec Smith for a voucher code.
Rebecca.smith@bendigostadium.com.au