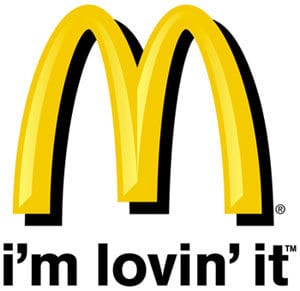 McBiddy Ball, proudly sponsored by McDonald's Bendigo, is designed to give kids aged 4 – 9 the opportunity to learn fundamental basketball skills and have fun in a social and friendly environment. 
For children younger than 4 years of age, please contact Kelly Hartmann on the details below to discuss. 
McBiddy Ball is run every Tuesday and Thursday of the School term. Participants can attend on just Tuesday or just Thursday, or on both days, which ever best suits the schedule of the family!
Court locations for remainder of Term 4 2019. Please note, these apply for Thursday sessions only.
All Tuesday sessions will remain on Court 4 and 5.
Thursday 5 December- Court 4 & 5
Thursday 11 December- Court 4 & 5

Please make sure all participants are wearing non-marking sport shoes and bring a drink bottle to the session.  
Program details:
Age: 4 – 9 year olds 
Time: 4:15pm – 5:00pm
When: Tuesdays and Thursdays during School Terms
Location: Tuesday sessions on Courts 04 & 05
 Thursday sessions on Court 03
It is recommended that participants arrive prior to 4:10pm in order to sign in, and for any new participants to receive their singlets. 
NEW PARTICIPANTS:
This link is for participants who have never either NEVER been enrolled in McBiddy Ball, or not at all during 2019. 
The registration fee for a new participant is $21, this includes a $1 processing fee, and the official McBiddy Ball singlet.
Please note, singlets are available in limited sizes and are given out on a "first in, first served" basis. 
These singlets are provided to the participant at the sign in desk on arrival to McBiddy Ball. 
To register for Term 1 2020, please click on the below link.
https://membership.sportstg.com/regoform.cgi?formID=91826
RETURNING PARTICIPANTS:
This link is for participants who have been enrolled during 2019. 
The registration fee is only $10.50, this includes a $0.50  processing fee with no weekly fees. 
Please note, singlets are not provided to returning participants.

To register for Term 1 2020, please click on the below link.
https://membership.sportstg.com/regoform.cgi?formID=91827


For further information please contact:
Kelly Hartmann
Phone: 03 5440 6245