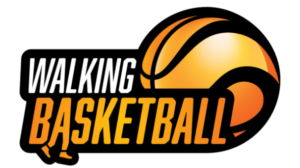 Coming Term 1 2024
What is Walking Basketball?
Walking Basketball is a low impact, social and fun way aimed to get adults and seniors into physical activity. Whether you've played basketball before and are wanting to try something new, everyone is welcome to come and join Walking Basketball.
Program Overview
Walking Basketball session run from 45 minutes to an hour. The sessions are made up of a warm up, skill based drills which include passing, dribbling and shooting and 'game play'. Afterwards hang around and grab a coffee and socialise with some Bendigo Braves basketball players and other team mates.
Our game is run like normal but with one difference. No running!
Program Details
Location: Red Energy Arena
Start Date: 31 January 2024
Time: 10:30am – 11:15am
Cost: $15 per session
This program is followed by tea, coffee and biscuits at the conclusion of the session.
Term 1 2024 registrations are open now! Register below:
Term 1 dates below.
Anything marked in red is a cancellation due to no court availability.
Please note:
There may be changes to Court locations or Walking Basketball sessions during the term at Red Energy Arena. All efforts will be made in order to provide adequate notice however at times this may not be able to occur.
Thank you for your understanding!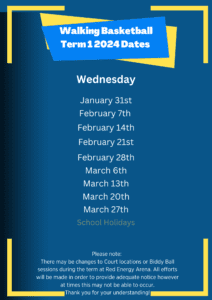 ______________________________________________________________________________________________________________________________________
For more information, please contact Cassidy: