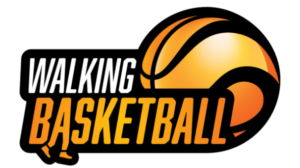 Walking Basketball is a new program to Bendigo Basketball.
What is Walking Basketball?
Walking Basketball is a low impact, social and fun way aimed to get adults and seniors into physical activity. Whether you've played basketball before and are wanting to try something new, everyone is welcome to come and join Walking Basketball.
Program Overview
Walking Basketball session run from 45 minutes to an hour. The sessions are made up of a warm up, skill based drills which include passing, dribbling and shooting and 'game play'. Afterwards hang around and grab a coffee and socialise with some Bendigo Braves basketball players and other team mates.
Our game is run like normal but with one difference. No running!
Program Details
When: Mondays
Time: 10am – please arrive prior to sign in and introduce yourself.
Location: Bendigo Stadium – Court 2.
Start date: 31st of January 2022
To register for Walking Basketball, follow the link below.
https://www.playhq.com/basketball-victoria/register/ac0bba
For further information or to register your interest please contact:
Bree Burt
Phone: 03 5440 6200
Email: [email protected]