We are pleased to announce dates for our Junior Braves 2023/2024 Tryouts!
Thursday July 13th
Sunday July 16th
Sunday July 23rd
Thursday July 27th
Sunday July 30th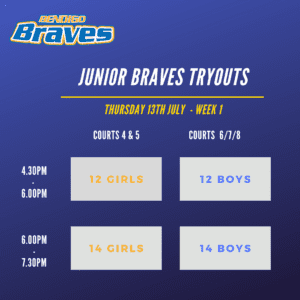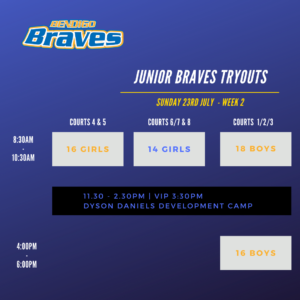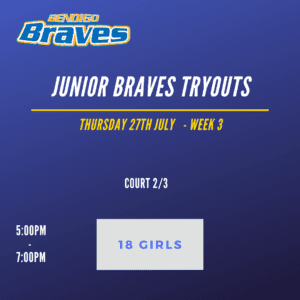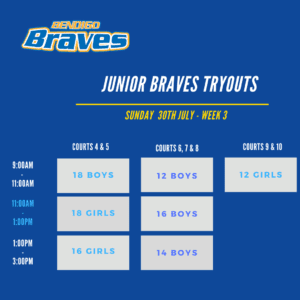 Think you have what it takes to be a part of one of our Junior Braves teams?
Please be sure to bring your basketball (clearly named) and a drink bottle.
Check in process will open 45 minutes ahead of your allocated time slot (no spare courts available prior, however warm up time is allocated).
*Closed door tryouts (athletes and coaches only)
REGISTRATIONS NOW CLOSED.